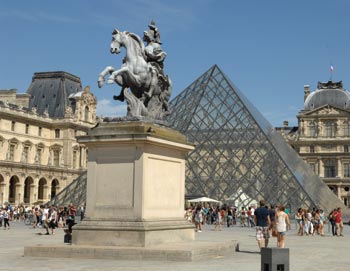 The Best of Paris
This full day tour of Paris includes the very best of the city! On this tour you'll visit the Louvre, take a scenic cruise down the Seine and enjoy priority access to The Eiffel Tower with amazing views over the city.
The best thing is that you get to skip all the regular long entrance lines and maximize your time in Paris.
Change date free of charge Change date free of charge
You can now change your booked date free of charge! Simply use the form under Contact Us or send us an email to let us know the new date no later than 5 days before your booked date
Refundable tickets Refundable tickets
Refundable up to 48 hours before performance date. A cancellation fee of up to 20% pr. ticket may apply
Duration: 7 hours 30 minutes
Directions
The Best of Paris
Address
Louvre Museum, Arc du Carrousel, 75001 Paris
English helpdesk

+44 20 3870 3444
Need help with your booking? We will gladly answer your questions.